Sustainable venues
At Jigsaw Conferences, we put sustainability first. If you're thinking of running an event, why not access our incredible network of leading sustainable venues to ensure it's as sustainable as it is impressive?
Venues with green values
If, like us, you value the world around you and are able to recognise the impact humans are having on our planet, it can be refreshing to know that sustainable venues are starting to become more prevalent throughout the UK. Each venue has been independently audited to ISO 20121, today's industry standard. This is a world-renowned certificate and is recognised in the global events industry. London now has an impressive 122 venues, hotels and conference centres that are part of the Green Tourism Scheme.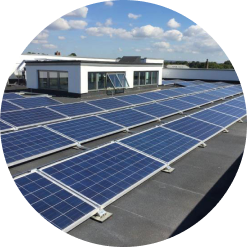 Eco-friendly venues
As the years pass by, more and more pressure is being placed upon companies and business owners to be wary of their carbon footprint, with positive change influencing many people to drastically reduce their emissions and just generally be more caring towards the environment. Paperless offices, natural ventilation, eco-friendly lighting and favouring a local supply chain are popular methods in becoming more environmentally aware. If you want to know exactly how green your venue of choice is, just ask to see its Display Energy Certificate rating.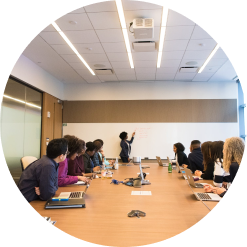 Pollution-cutting transport
This is something a lot of us don't think about, but one of the largest contributors to an event's carbon footprint is delegate travel.

Ask people to use public transport as much as possible if it is available. For example, a journey on the international Eurostar emits up to 80% less carbon than a short-distance flight. Still speedy and reliable, the Eurostar is a no-brainer when it comes to green travel. There are also hydrogen and electric-powered buses they can use once arriving in London.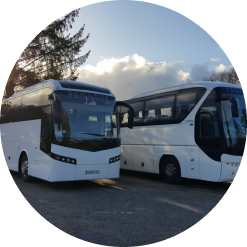 Supporting green enterprise
Thanks to its Green Enterprise Districts, the UK leads the way in the global race for low-carbon energy, and it doesn't stop there. The introduction of the Green Fund has shifted some of the focus onto bolstering our low-carbon economy by offering financial incentives to eco-friendly businesses while aiming to reduce carbon emissions on a much wider scale.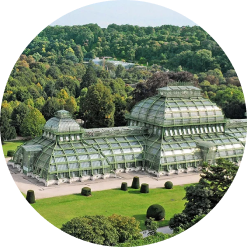 Checklist for a sustainable event
To ensure the sustainability of your event, some meticulous planning may be required. Be sure to take into account the expected numbers, the duration and space needed, and any last-minute changes or extensions. All of this will affect the sustainability of your event.

Here are a few tips from us to get you going:
Venues
Check that the venue uses 100% accredited Green Power
Make sure the venue is accessible by public transport
Make sure the venue is accessible for all types of people and varying abilities
Ideally, the venue will maximise potential natural resources e.g natural light
Confirm you can manage and monitor the use of air conditioning
Check the chosen methods for washing linen and make sure the venue aims to limit excess cleaning
Check the management team is diligent about minimising air-conditioning and power when possible
Ensure waste reduction procedures are in place
Catering
Ask for their green policy
Use jugs and glasses for water, definitely not bottles!
Stay away from individually wrapped items
Fresh, local, organic food is a must
Ideally, use minimum meat products and offer vegetarian options
Avoid plastic packaging altogether
Use reusable crockery and recycled napkins - if disposable cutlery and cups are required, make sure they are made from recycled fibres
Review the cooking equipment - old and inefficient equipment is a big no-no for a sustainable event
Ensure fridge units are being run for the minimal amount of time required
Encourage proper waste management - involve delegates in ensuring waste is separated correctly into its respective containers
Most importantly, educate and inform the attendees of your event on your sustainability practices so they can implement similar practices themselves.
Let us find your next sustainable venue